"Sleeping Beauty"
"FAME"
"The Nutcracker"
"Grease"
"Wizard of Oz"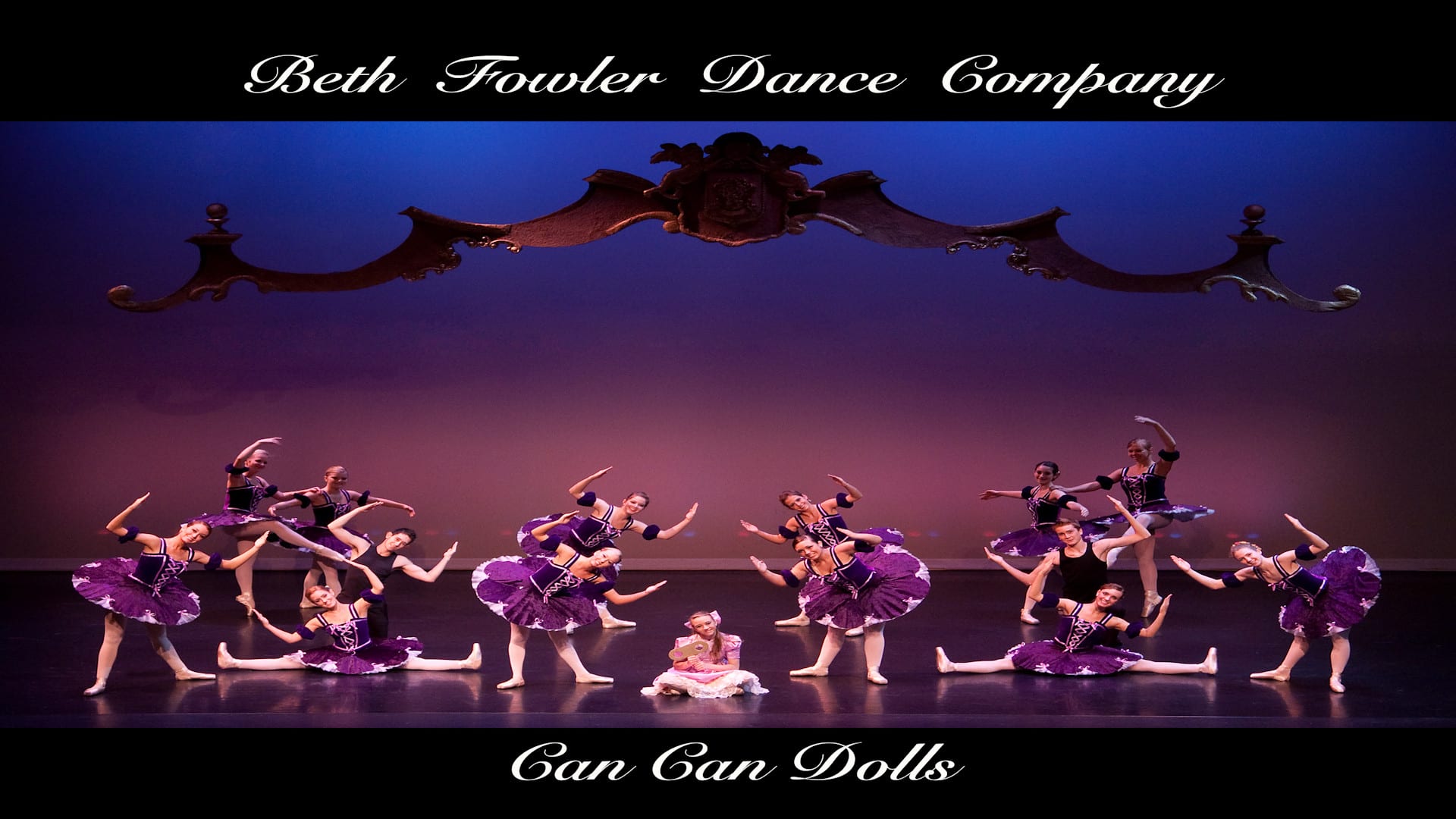 "FAME"
"Storybook Ballet"
"Storybook Ballet" - Aladdin
"Storybook Ballet" - Beauty and the Beast
"Storybook Ballet" - Snow White & the 7 Dwarfs
"Little Mermaid"
---
2019 BFSD Company Photo
(L-R, On Floor) Abbie Andrews, Hannah Fugiel, Clara Owen (Seated) Addison Funke, Olivia Rymarczyk, Noelle Sharp, Lorraine Robinson, Kamryn King, Olivia Brown, Brooke Bend, Brady McCue, Maggie Shepley, Brooke Baurer, Lydia Jacobson, Emily Fox, Isabella Marello, Michelle Wang, Ella Drage (Standing) Emily Belzey, Madeline Lemp, Sonali Jain, Mia Herman, Malena Thryselius, Alexa Johnson, Tallory Wendell, Kaitlyn Rollo, Jacob Bliujus, Tiffany McKinley, Becky Baert, Mackenzie Goldie, Clara Coran, Gabriella Norman, Brooke Bennett, Samantha Koldenhoven, Abigail Lewis  (Not Pictured Anne Fritsch)
Beth Fowler started dancing professionally at the age of 13.  She found her passion not only for dancing but also for teaching so she opened the Beth Fowler School of Dance in 1983 at the age of 15.  Ten years later she saw that her students were dancing at a pre-professional level so she then started the Beth Fowler Dance Company in 1993.  The Dance Company was formed to give the dancers opportunities to perform in Full Length Theatre Productions.  Today, the Beth Fowler Dance Company has about 30 professional and pre-professional dancers ages 13 thru adult, and 11 rotating Theatre Productions.

All dancers are encouraged to become part of the Dance Company once they reach the Advanced II/IIII Level.  All students from the Beth Fowler School of Dance have the opportunity to perform the children's roles in all 3 of the Dance Company's annual Theatre Productions.  The Dance Company dancers perform the special Company parts, solo and principal roles in the shows.  The Dance Company is presenting it's 25th Anniversary of it's annual "Nutcracker" Production this 2018 Holiday Season in December and has 5 rotating Ballet Productions presented every March and 5 rotating Theatre Productions in June that are in all dance styles
---
Beth Fowler Dance Company's 25th Anniversary Nutcracker
---
Beth Fowler Dance Company Presents Fame & More!
---
Beth Fowler Dance Company Presents A Storybook Ballet
Our ballet about 4 short Stories- "Snow White", "The Little Mermaid", "Aladdin" and "Beauty & the Beast"
---
Beth Fowler Dance Company Presents Grease
---