Beth Fowler School of Dance
MEET THE FACULTY
Mrs. Beth Fowler (B.F.) – Artistic Director, Creative Dance, Ballet, Pointe, Jazz, Lyrical
Mrs. Fowler established the Beth Fowler School of Dance in 1983 at the age of 15. She has a great love for children, which shows in her teaching. Students are eager to learn, as the programs are both enjoyable and self-rewarding. She established the Beth Fowler Dance Company (a professional group of dancers) in 1994. Beth Fowler danced professionally as a principle dancer with the Rockford Dance Company, Judith Svalander Dance Theatre and the Milwaukee Ballet. She has developed dancers that were accepted with the Joffrey Ballet of New York City, Milwaukee Ballet, American Ballet Theatre, Chicago Bulls Luvabulls and many that received college scholarships for dance.
Lydia Carpenter (L.C.) Ballet, Pointe, Contemporary
Lydia Carpenter, a BFSD Alumni, has always enjoyed performing in the BFSD full length productions, and recently performed in our 2017 production of Sleeping Beauty as the Lilac Fairy! Lydia started at Beth Fowler School of Dance as a beginner student and credits Beth for her flexibility.
In addition to training at the Beth Fowler School of Dance, Lydia also trained for 3 years at The Faubourg School of Ballet. She went to Northern Illinois University and graduated at the age of 18 with a BFA in Dance Performance. At NIU, she received numerous scholarships including; The Renee Lebeau Talent Scholarship and The
Department Talent Scholarship. She was also awarded the honor of being named Most Talented Dancer.
Continued training includes:
The Art of Classical Ballet – (with their many renowned instructors Magaly Suarez, Luis Fuentes, Ibis Montoto as well as guest teachers Alexis Saramite of Paris Opera and
Adyaris Almeida, free-lance professional ballerina with various companies), Ruth Page Dance Center (with Randall Newsom and Birute Barodicaite), Hubbard Street
Dance summer intensive and pre- professional division, Milwaukee Ballet, North Carolina Ballet, New York City Dance Alliance Chicago, presented by Hubbard Street Dance, Complexions Contemporary Ballet with Desmond Richardson, Ballet Met, Ruth Page, Faubourg School of Ballet, Elements Contemporary Ballet, Beth Fowler School of Dance, State Street Dance, NYCDA, and Jump.
Highlighted performances from her career includes:
The White Swan, Spartacus Duet, Esmeralda, Pas de Quatre, Les Sylphides, and the children's cast in the Joffrey Nutcracker Ballet. Lilac Fairy in Sleeping Beauty Ballet. We are proud to have Lydia at the studio sharing her talent with our dancers!
Jillian Kniep (J.K.) Ballet, Lyrical, Contemporary
Jillian Kniep has danced for as long as she can remember but began competitive dancing at age 10. As well as competing at Turning Pointe Dance Company under Kim Daily and Joey Hernandez, she also trained in ballet at Rockford Dance Company and later became a full company member at Beth Fowler's School of dance at age 14. There she was featured as the Angel soloist in the Nutcracker and the Midnight Fairy in Cinderella.
At the age of 16 she joined the studio company at Visceral Dance Center under the direction of Nick Pupillo. While there, she was able to experience a wide variety of teachers and master classes in ballet, contemporary, and jazz including Laura Wade, Randy Duncan, Lizzie Mackenzie, and many more. After graduating from Rockford Christian High School, Jillian went on to further her dance training at Point Park University's dance program on scholarship. While there she experienced many top teachers and choreographers from throughout the country but at age 20 she changed paths and began going to school for nursing. She was very excited to have been accepted into Saint Anthony College of Nursing and is currently working on receiving her Bachelor of Science in Nursing degree. While going to school she has been teaching and choreographing for Joey Hernandez at Resilience Dance Company where she earned numerous choreography awards in the Wisconsin and Chicago area. Jillian is excited to be furthering her teaching experience by teaching contemporary, lyrical, and ballet for Beth Fowler's School of Dance and ballet for Miss Andrea's Dance Factory!
Allix Sester (A.S.)  Ballet, Jazz, Contemporary, Leaps & Turns, Lyrical, Acrobatics, Pilates
Allix Sester started dancing with the Beth Fowler School of dance when she was just six years old. Throughout the years at BFSD, Allix had participated in over 11 annual Theatre Dance Productions, dance conventions, competitions, and local events. Some of her favorite
roles as a Beth Fowler Dance Company Dancer include; Clara and the Spanish Chocolate Soloist in the Nutcracker, and Cinderella in "Sleeping Beauty". Allix always had a passion for teaching, and was a teacher assistant for Creative Dance and Ballet with Beth Fowler for 10
years. During her time with the company, she also participated on the Genoa-Kingston Dance team where she was the team captian, won the "All American Award" and was offered the opportunity to join the UDA Camp Staff.
After graduating, Allix spent a year training and competing with some of the top teachers and
choreographers in the area. She worked with teachers such as Joey Hernandez, Ted Jackson,
Robert Lewis, Stacy Tookie, Travis Wall, Kenny Wormald, Zach Hudson, Jen Kopka, Kobi
Rozenfeld and many others. During this time, Allix also was attending school to receive her
Pilates Certificate. She spent over 2 1/2 years studying anatomy, physiology, and biomechanics
to receive her Certification. She wanted to apply this new knowledge to her dancing and
teaching, realizing it would be a very beneficial combination.
Allix taught at Resilience Dance Company in Rockford and Elite Academy of Dance in South
Elgin for 3 years. While on staff, Allix taught many different styles and incorporated her
extensive anatomical knowledge into her classes to help her students receive the best training
in excellent form and technique. While teaching with the Rockford and South Elgin based
studios, Allix's choreography had received many awards at competition, such as 1st Place Over
All, Most Entertainment, Most Energetic, and Judges Choice Awards to name a few.
With all her knowledge and experience, Allix can't wait to come back to her home dance
school and share what she has learned with all her students!
Nashley Mattocks (N.M.) Ballet, Contemporary, Pointe, Lyrical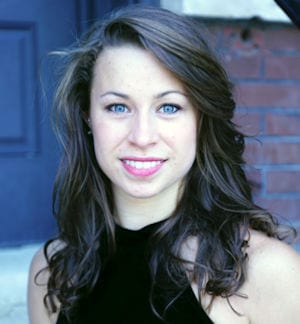 Nashley Mattocks grew up in North Carolina and got her early training at Cary Ballet Conservatory. Ms. Mattocks graduated Magna Cum Laude from East Carolina University with a BFA in dance performance the spring of 2014.  During her college career, she had the opportunity to work with Galina Panova, John Dixon, Teal Darkenwald, Robert Moses, John Magnus, Lauren Edson, Lizzie Mackenzie, Summer Rhatigan, and Alessio Silvestrin. Nashley has spent summers training with the San Francisco Conservatory of Dance, River North Dance Chicago, Thodos Dance Chicago, North Carolina Rhythm Tap Festival, LINES Contemporary Ballet, and Inaside Jazz Dance Chicago. Once relocating to the Chicago area in 2014, Nashley has worked with Melissa Thodos as a company trainee, studied on Scholarship at Visceral Dance Center under Nick Pupillo, performed with Thodos in the New Dances, 25th anniversary showcase and other performance workshops and opportunities. Currently Nashley is a company dancer with CDI under direction of Venetia Stifler and is excited about becoming part of Beth Fowler's faculty this fall.
Vicky Books (V.B.)-Acrobatics Instructor
Vicky Books has been teaching Acrobatics for Beth Fowler School of Dance since 2014.  Previously, Vicky worked for 18 years for the Batavia Flippers in Batavia, IL teaching children age 12-months to 18-years-old recreational and competitive tumbling and gymnastics.  She also coached Batavia High School's Gymnastics Team from 1996-1999.  Vicky has worked at the Kishwaukee Family YMCA in Sycamore, IL as a Group Fitness Instructor since 2006 and also taught Parent-Tot and Pre-School Tumbling at the YMCA for six years.  She is certified as a youth coach through the American Sport Education Program (ASEP).  Vicky has undergraduate degrees in both Exercise Science and in Recreation Program Administration from Illinois State University and has a MS. Ed. in Exercise Physiology from Northern Illinois University.  Since 2001 she has been employed full-time as a faculty member in the Department of Kinesiology & Physical Education at Northern Illinois University.
Jennifer Grund (J.G.) Ballet, Pointe, Contemporary Pointe, Lyrical
Jennifer Grund received her training in California and attended California State University where she received her Bachelor of Arts. She then moved onto the Dayton Ballet Company in Ohio, North Carolina School of the Arts, Boston Ballet, Budapest Ballet and Marin Ballet. Mrs. Grund danced professionally for 15 years and was a principal dancer with Dayton Ballet. She danced in over 50 ballet favorites such as Juliet in "Romeo and Juliet," Tinkerbell in "Peter Pan," and Snow Queen & Sugar Plum Fairy in "The Nutcracker." Mrs. Grund has over 27 years of teaching experience and is known as a caring, nurturing technical teacher. She has taught for the Dayton Ballet School, Colorado Conservatory of Dance, Hinsdale Dance Academy and now is looking forward to joining the Beth Fowler School of Dance faculty.
Hannah Bohn (H.B.)-Ballet, Jazz, Lyrical, Modern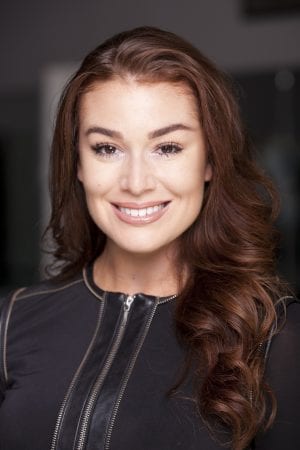 Hannah Bohn started dancing at age 3 in 1994. She danced as company member at Judith Svalander Dance Theatre for two years and at Beth Fowler School of Dance since 2006. In the summers of 2007 & 2008, she was accepted into and danced at the American Ballet Theatre Summer Intensive in Austin, Texas, where she was featured as a soloist in the final performance. She also auditioned for and made the Joffrey Ballet New York Intensive. Some of her favorite roles with the Beth Fowler Dance Company were Cinderella in the ballet "Cinderella," The Sugar Plum Fairy in the "Nutcracker Ballet," and Glinda in "The Wizard of Oz." Her most recent accomplishment was serving as Miss Illinois 2011. At the Miss Illinois pageant, she won best overall talent, and the preliminary lifestyle and fitness award. In the 2012 Miss America pageant she finished in the Top Ten and was able to perform her talent of ballet en pointe live on ABC. She is now on the Miss Illinois state committee as a choreographer for the Miss Illinois pageant. She is also the Genoa Kingston High School Dance Team coach. Hannah loves teaching, and particularly choreographing. She hopes to inspire her students, as they inspire her on a regular basis!
Brooke Fowler (Br.F.) Director of Competitive Program, Ballet, Pointe, Jazz, Lyrical, Contemporary, Turns & Tricks, Acrobatics
Miss Brooke has been dancing with Beth Fowler since age 3. She has been a member of the Beth Fowler Dance Company since 2009 and has performed in many featured roles including Clara in "The Nutcracker," Jasmine in "A Storybook Ballet," the Winter Fairy in "Cinderella," and the Diamond Fairy in "Sleeping Beauty." Miss Brooke also competed with Midwest Movement under the direction of Ted Jackson. As a teacher, she has been praised for her ability to connect with her students as she pushes them to achieve tasks above their age level. Miss Brooke's choreography has won many awards and has been complimented for the way it brings out the best in her students and for its high entertainment value. Miss Brooke is the director of Beth Fowler's Competitive Program. Miss Brooke's students have won 1 st place over all every year since they started competing in 2013. The last two years her students have been undefeated for two straight seasons as well as the National Champions the past two years in a row.
Ted Jackson (T.J.) Jazz, Lyrical and Turns & Tricks
Ted Jackson is committed to the education of dance. Ted is in demand as a master teacher and choreographer throughout the dance circuit. He has taught and choreographed for dance studios, high schools, and universities across the country. Ted's vision is to build and produce future performers, entertainers, and educators. He has trained dancers working with Janet Jackson, Christina Aguilera, Britney Spears, Celine Dion, and Cher. Ted is also the Artistic Director of Midwest Movement Dance Company. Midwest Movement has won many accolades regionally and nationally for his choreography and their performance.
Joey Hernandez (J.H.)- Jazz, Lyrical, Tap
Joey Hernandez is a member of the National Dance Association and artistic director of Resilience Dance Company (Rockford, IL).  He began his training at Marx Dance Academy (Beloit, WI) in various styles of dance.  He graduated from Beloit College with a B.A. in Dance and Health & Society. While attending Beloit he performed and presented his choreography in many workshops and shows. Joey is the only student to receive the annual Chavy Family endowed award for performance excellence twice (2009, 2011).  In 2011 he appeared in the role of "Tony" in the spring  dance production of West Side Story (DeKalb, IL) with Beth Fowler Dance Company He is currently a member of Madison Contemporary Vision Dance Company under direction of Sara Rohs. On scholarship Joey has studied with Inside Chicago Dance, Urban Jamm Dance Convention, and Dupree Dance Tour. This is all preceded by many other awards from regional and national dance competitions including an appearance in Dancer Magazine in 2005 for," the Future Star Award."  Joey has been sharing his love of dance with local youth from the Northern IL, and Southern WI, communities for the past four years as a dance instructor and choreographer.  He has set pieces for the University of Wisconsin-Whitewater and Beloit College's student run dance company Repertory Dance. As well as contributed guest master classes and choreography for many dance studios and high school dance teams across Wisconsin and Illinois.
Shana Flatland – (S.F.) – TAP
Shana started dancing as a child with Lisa Bohem.  She continued dancing as an adult with Beth Fowler and has been a teacher assistant in dance classes for Beth Fowler since 1998.  She has been praised for her ability to win the hearts of children while keeping control and structure in her class.  Shana has been teaching for the Beth Fowler School of Dance for the past 13 years.