Beth Fowler School of Dance
MEET THE FACULTY
Mrs. Beth Fowler (B.F.) – Artistic Director, Creative Dance, Ballet, Pointe, Jazz, Lyrical
Mrs. Fowler established the Beth Fowler School of Dance in 1983 at the age of 15. She has a great love for children, which shows in her teaching. Students are eager to learn, as the programs are both enjoyable and self-rewarding. She established the Beth Fowler Dance Company (a professional group of dancers) in 1994. Beth Fowler danced professionally as a principle dancer with the Rockford Dance Company, Judith Svalander Dance Theatre and the Milwaukee Ballet. She has developed dancers that were accepted with the Joffrey Ballet of New York City, Milwaukee Ballet, American Ballet Theatre, Chicago Bulls Luvabulls and many that received college scholarships for dance.
---
Brooke Fowler (Br.F.) Director of Competitive Program, Ballet, Pointe, Jazz, Lyrical, Contemporary, Turns & Tricks, Acrobatics
Miss Brooke has been dancing with Beth Fowler since age 3. She has been a member of the Beth Fowler Dance Company since 2009 and has performed in many featured roles including The Arabian Queen and Clara in "The Nutcracker," Jasmine in "A Storybook Ballet," the Winter Fairy in "Cinderella," and the Diamond Fairy in "Sleeping Beauty." Miss Brooke also competed with Midwest Movement under the direction of Ted Jackson. As a teacher, she has been praised for her ability to connect with her students as she pushes them to achieve tasks above their age level. Miss Brooke's choreography has won many awards and has been complimented for the way it brings out the best in her students and for its high entertainment value. Miss Brooke is the director of Beth Fowler's Competitive Program. Miss Brooke's students have won 1st place over all every year since they started competing in 2013. The last two years her students have been undefeated for two straight seasons as well as the National Champions the past two years in a row. Miss Brooke was certified in the Acrobatic Arts Program and she was also certified in the Ballet Progressions Program.  Miss Brooke has also received 6 Overall Best Choreography Awards in the last 5 years for her National award winning Competition Team!
---
Lydia Carpenter (L.C.) Ballet, Pointe, Contemporary
Lydia Carpenter, a BFSD Alumni, has always enjoyed performing in the BFSD full length productions such as the production of Sleeping Beauty as the Lilac Fairy, as Snow White's Evil Queen in "A Storybook Ballet" and as the Sugar Plum Fairy in "The Nutcracker." Lydia started at Beth Fowler School of Dance as a beginner student and credits Beth for her flexibility.
In addition to training at the Beth Fowler School of Dance, Lydia also trained for 3 years at The Faubourg School of Ballet. She went to Northern Illinois University and graduated at the age of 18 with a BFA in Dance Performance. At NIU, she received numerous scholarships including; The Renee Lebeau Talent Scholarship and The Department Talent Scholarship. She was also awarded the honor of being named Most Talented Dancer.
Continued training includes:
The Art of Classical Ballet – (with their many renowned instructors Magaly Suarez, Luis Fuentes, Ibis Montoto as well as guest teachers Alexis Saramite of Paris Opera and Adyaris Almeida, free-lance professional ballerina with various companies), Ruth Page Dance Center (with Randall Newsom and Birute Barodicaite), Hubbard Street
Dance summer intensive and pre- professional division, Milwaukee Ballet, North Carolina Ballet, New York City Dance Alliance Chicago, presented by Hubbard Street Dance, Complexions Contemporary Ballet with Desmond Richardson, Ballet Met, Ruth Page, Faubourg School of Ballet, Elements Contemporary Ballet, Beth Fowler School of Dance, State Street Dance, NYCDA, and Jump.
Highlighted performances from her career includes: performing in the BFDC's production of Sleeping Beauty as the Lilac Fairy, as Snow White's Evil Queen in "A Storybook Ballet" and as the Sugar Plum Fairy in "The Nutcracker."
She has also performed in The White Swan, Spartacus Duet, Esmeralda, Pas de Quatre, Les Sylphides, and the children's cast in the Joffrey Nutcracker Ballet. We are proud to have Lydia at the studio sharing her talent with our dancers!
---
Allix Sester (A.S.)  Ballet, Jazz, Contemporary, Leaps & Turns, Lyrical, Acrobatics, Pilates
Allix Sester started dancing with the Beth Fowler School of dance when she was just six years old. Throughout the years at BFSD, Allix had participated in over 11 annual Theatre Dance Productions, dance conventions, competitions, and local events. Some of her favorite
roles as a Beth Fowler Dance Company Dancer include; Clara and the Spanish Chocolate Soloist in the Nutcracker, and Cinderella in "Sleeping Beauty". Allix always had a passion for teaching, and was a teacher assistant for Creative Dance and Ballet with Beth Fowler for 10
years. During her time with the company, she also participated on the Genoa-Kingston Dance team where she was the team captian, won the "All American Award" and was offered the opportunity to join the UDA Camp Staff.
After graduating, Allix spent a year training and competing with some of the top teachers and choreographers in the area. She worked with teachers such as Joey Hernandez, Ted Jackson, Robert Lewis, Stacy Tookie, Travis Wall, Kenny Wormald, Zach Hudson, Jen Kopka, Kobi Rozenfeld and many others. During this time, Allix also was attending school to receive her Pilates Certificate. She spent over 2 1/2 years studying anatomy, physiology, and biomechanics to receive her Certification. She wanted to apply this new knowledge to her dancing and teaching, realizing it would be a very beneficial combination.
Allix taught at Resilience Dance Company in Rockford and Elite Academy of Dance in South Elgin for 3 years. While on staff, Allix taught many different styles and incorporated her extensive anatomical knowledge into her classes to help her students receive the best training in excellent form and technique. While teaching with the Rockford and South Elgin based studios, Allix's choreography had received many awards at competition, such as 1st Place Over All, Most Entertainment, Most Energetic, and Judges Choice Awards to name a few. With all her knowledge and experience, Allix can't wait to come back to her home dance school and share what she has learned with all her students!
---
Haly Young (H.Y.) Ballet, Jazz, Contemporary, Lyrical, Acrobatics 
Haly Young began dancing at the Beth Fowler School of Dance 12 years ago (in 2007) where she trained in ballet, pointe, jazz, lyrical, contemporary and hip hop. Haly became an Elite Beth Fowler Dance Company member in 2011. With the Dance Company she performed many roles but her favorite would include Cinderella in "Cinderella", Snow Queen and Sugar Plum Fairy in "The Nutcracker" and Ariel in "A Storybook Ballet". Haly was also on the BFSD competition team for three years. While dancing at BFSD, Haly was on the state qualifying Genoa-Kingston dance team for three years in high school and waa captain her senior year.
Haly was given the opportunity to perform in the Miss Illinois pageant 6 years in a row and is now the Production Assistant and Assistant Choreographer for the pageant. Haly not only loves dancing but choreographing as well. She has choreographed many pieces for BFSD Theatre Productions and the BFSD Competition Team. Her dances have been awarded many Judge's Awards and overall top 10 placings in competitions!
Haly recently became a certified Acrobatics teacher through the well-known Acrobatic Arts program. Haly's most recent training was at Millenium Dance Complex in Los Angeles, CA. Haly completed the 3 month certificate program through MDC and trained under many well-known choreographers such as Jojo Gomez, Brinn Nicole, Nick Lanzisera, Erica Klein, and Nico O'Connor.  Along with her work at BFSD, Haly is now on the coaching staff for the Sycamore High School dance team! Haly has been teaching since 2014 and is excited to continue sharing her appreciation for dance with her current and future students.
---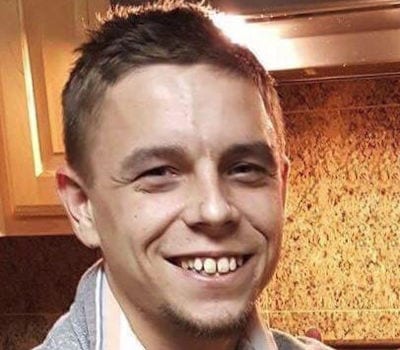 Robert Lewis – "AWARD WINNING CHOREOGRAPHER and MASTER TEACHER!" Robert spent the last 10 years teaching and performing in Los Angeles, CA and we are so excited that he has moved back from LA to be on staff at Beth Fowler School of Dance full time! He began his dancing career at age 4, and has studied all forms of dance – ballet, jazz, lyrical, tap, and hip hop, but his specialty is hip hop. Robert performed with Xtreme Dance Crew on the second season of MTV's hit show, America's Best Dance Crew. He has opened for Souja Boy, Bow Wow and Mims, and was part of the ABDC tour performing at the Rosemont Theatre with the Xtreme Dance Crew. Robert was part of the award winning competition teams for Xtreme Dance Force, Forest Hills Dance Company, Dance Source Unlimited, and Midwest Movement. Robert is the current Hip Hop Director and choreographer for BFSD classes and for the BFSD Competition Program.
---
Janelle Lewis (J.L.) Ballet, Pointe, Lyrical, Jazz Turns & Leaps
Illinois native, Janelle Lewis began her dance training at the age of 4. She now has over 23 years of dance training in various dance forms including; Ballet, Pointe, Jazz, Lyrical, Contemporary, Modern, Tap and Hip-hop. In 2014 she was on set for Marisa Jack's music video, "Coke + Mirror War," ft. Wayne Brady where she was on staff for hair and makeup and performed as one of the dance
rs. The last 5 years she also studied at The Edge, Millennium, and Debbie Reynolds Studio in Los Angeles, CA where she has taken from Tokyo, Mike Tyus, Lando Wilkins, Lee Daniel, Miguel Antonio, Rob Peters, and Laura Quinn. 
Janelle has 14 years of teaching experience. Four years at Lewis Dance Progressions where she directed the ballet program and assisted the competition teams. She taught for 6 years at the Beth Fowler School of Dance where she also starting training at a young age.  She then became a part of the Beth Fowler Dance Company and performed numerous leading rolls including; Odette in Swanlake, Wicked Witch of the West in Wizard of Oz, The Firebird in Firebird, The Evil Fairy in Sleeping Beauty, the Autumn Fairy and Fairy Godmother in Cinderella, Anita in West Side Story, Rizzo and ChaCha in GREASE, and numerous rolls in the Nutcracker. Janelle studied at Elgin Community College to obtain her Liberal Arts Associates Degree and is also an IL & CA Licensed Cosmetologist. Janelle's performance and teaching experience provides exceptional classical and structured training.  Janelle is very excited to be returning to her home dance school to inspire others with her love for dance!
---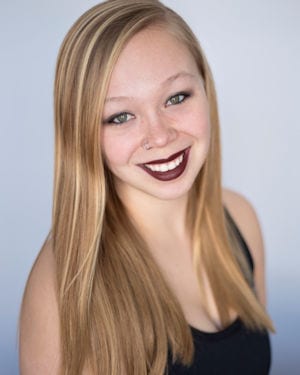 Rachael Kollins, (R.K.) Ballet, Pointe, Jazz, Lyrical, Contemporary, Tap
Rachael Kollins, a Beth Fowler School of Dance alumni, has been studying dance since the age of three. She began dancing with BFSD at the age of seven and continued through high school. She has studied classical ballet with strong influences of Cecchetti and Balanchine techniques.
She has also studied pointe, contemporary, classical jazz, tap, and modern dance styles. With BFSD, Rachael has performed many roles including Honesty Fairy in Sleeping Beauty, Fairy Godmother in Cinderella, Snow White in A Storybook Ballet as well as Christmas Fairy and Sugar Plum Fairy in The Nutcracker. Through her early life experiences, she fell in love with the art of dance and decided to continue to pursue the technique at the university level. Rachael graduated with her Bachelor in Fine Arts from Western Michigan University in April of 2018.
Through her years at WMU, she studied the techniques, history and science that support her studies and teachings of movement and choreography. With these experiences, Rachael has also found an interest in musical theatre and has choreographed multiple musicals with Children's Community Theatre of DeKalb, including: The Little Mermaid, Footloose, High School Musical, and Aida. She has also worked as an Assistant Choreographer with Stagedoor Manor and had the opportunity to work on Joseph and the Amazing Technicolor Dreamcoat, Bright Star, and No, No, Nannette. Teaching and sharing the art of dance is something that Rachael strives to do. She has been teaching for over six years and has a very hands on approach. She takes the knowledge that she has picked up and shares it with her students in order to help them have a well-rounded understanding of the anatomy of their own bodies, as well as the history and influences that have helped develop the dance world into what it is today.
---
Shana Flatland – (S.F.) – TAP
Shana started dancing as a child with Lisa Bohem.  She continued dancing as an adult with Beth Fowler and has been a teacher assistant in dance classes for Beth Fowler since 1998.  She has been praised for her ability to win the hearts of children while keeping control and structure in her class.  Shana has been teaching for the Beth Fowler School of Dance for the past 13 years.